This wonderful water has been available since December 2015. With depths to 30ft when full, this water provides great slider fishing from the boats and equally as good feeder fishing from the banks.
There are some very large wild Carp which fight hard and run like Catfish. Bream to 10lb+ with specimens reported to 16lb, quality Roach and Hybrids, Perch to well over 5lb  with club members already taking specimens to 3lb 6oz. There are also some very good Pike to be caught, with specimens witnessed to 20lb+ from the boats and the bank. Check details for when predator fishing starts. Car parking available and a ferry service for anglers and tackle which is £5.
These two specimens caught recently.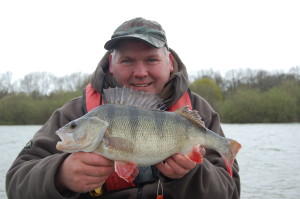 3lb 4oz Jason Craven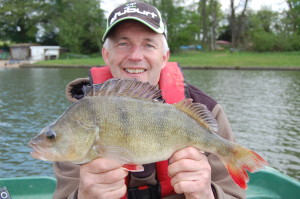 3lb 6oz Austin Battell
All year round fishing – dawn to dusk.
Member are allowed half a mile on north and south bank from dam wall.
All members must announce themselves on arrival with there membership book.
A £10 free for guest day tickets.
A £10 fee is required for night fishing for members and £15 for 24 hour guest ticket.
Up to 6 matches a year, (Monday – Friday on South bank, Monday – Sunday on north bank) – to be notified with at least a months notice. Up to 21 pegs available.
Keep nets allowed but no carp to be kept in them.
Car parking in the main car park by the south bank or by south water on north bank.
Boats are £30 for the day, two club members or one club member and their guest.
On site toilets
Ferry for Anglers if required at £5 per person.
Gate combination provided as required.
Tonbridge and District Angling and Fish Preservation Society membership handbook provides details of members expected code of conduct.